Breezer™ - Rejuvenescent Face Massager
Regular price $0.00
We all want to have the perfect skin for the rest of our time – that means fewer blemishes and, of course, no wrinkles. 
  
However, that's a lot easier said, than done. Right?! 
  
Atleast was, until now... 
  
Because we know how frustrating it can be to properly take care of our skin, we have tried to find many ways how to fix this problem. 
  
And we did! 
  
With Our Breezer™ Microcurrent Mini Facial Massager, you can take care of your skin anywhere, at anytime with very easy and fast procedure.  
  
It's never too late to start your journey, and to experience your skin #RebornBeautiful.
Don't let anything hold you back from living every moment beautifully – especially not your skin!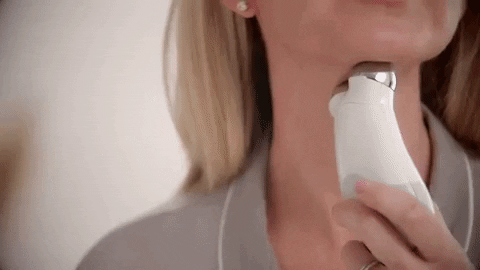 Features: 
FACIAL TREATMENT PRINCIPLE

 

- Use microcurrent safe and effective facial stimulation to rejuvenate skin
WRINKLE KILLER

 

- Produces collagen to REDUCE WRINKLES AND FINE LINES. Improve skin texture & strengthens skin's absorption, save dull skin
PRACTICAL

 

- light and convenient. Various trends for outdoors, office, home, travel. Gift for girlfriend, mom, client, commemoration day
EASY -

 

Use our 3 step system to maximize the results 
FAST -

 

Does not take more than 10-15 minutes
APPROVED & TESTED

 

- Used and tested by thousands of woman worldwide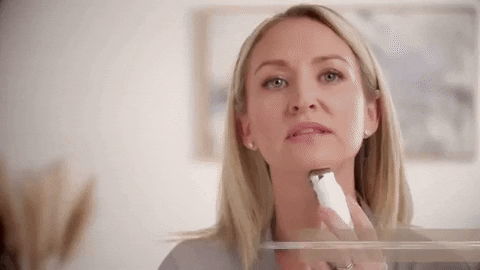 What is Microcurrent?
Microcurrent is a clinically tested therapy treatment, and one of the hottest innovations in the anti-aging industry. It is used in top spas and medical offices for facial contouring, toning and firming of aging skin.
Microcurrent is a low-level current that mimics the body's natural current and can provide both instant and cumulative anti-aging results.
Because microcurrent works sub-sensory, the treatment is soothing and most clients feel nothing at all. 


Microcurrent is a safe and effective technology for clients who wish to attain and maintain a healthier, younger looking appearance.
The results can be so dramatic that microcurrent therapy treatments are often referred to as the '' 5 Minute Facial Lift ''.
* Limited Edition ** NOT SOLD IN STORES ANYWHERE.
Origin of Microcurrent Therapy Treatments
Microcurrent has been used since the 1980s and was originally approved by the FDA as a muscle stimulator.
The most profound microcurrent treatments were originally discovered with patients experiencing a form of nerve-paralysis, leading to atrophied, sagging facial muscles known as Bell's Palsy.
The cause of Bell's Palsy is unclear. With the discovery of microcurrent therapy treatments and their low-level current retraining the patient's muscles, the FDA approved muscle stimulator provided a new anti-aging application for the cosmetology industry.   

How Does Microcurrent Work?
Microcurrent is capable of facial stimulation, sending soft, gentle waves through the skin, tissues and down to the facial muscles. Microcurrent has been shown to stimulate ATP production.
ATP is known as Adenosine triphosphate which drives the creation of key structural proteins, such as collagen and elastin, and is the biochemical way to store and use energy.
This increased ATP also energizes the facial muscles, similar to how exercise energizes the muscles of our bodies.
Unlike anywhere else on the body, the facial muscles are directly connected to the skin, so the result of energizing the muscle is often an improved, lifted appearance.
* Limited Edition ** NOT SOLD IN STORES ANYWHERE. 
How To Use Breezer™ and have your skin #RebornBeatiful?

  
Step 1.  Clean & Wash your face
  

Step 2.  Apply basic lotion or aloe gel for better performance. 
Step 3.  Start slowly gliding
Step 4. Enjoy rejuvenated skin

  
* Limited Edition ** NOT SOLD IN STORES ANYWHERE.
You ONLY Get ONE Skin – so please, Look after it!
Click the '' BUY IT NOW '' button to secure yours first!
See What Our Customers Have to Say!
  It Is Amazing!
" This thing is incredible. For anyone who says this product is bad, they either have a completely broken item that doesn't have any power  .... OR they just lack the self-awareness needed to be able to tell the subtle differences in skin plumping / glowing / tightening / smoothing / clarity '' .
- Alice A.
  Excellent 
" I'm 3 weeks into using it and I can see the difference in my face tone , especially around my jawline . I been using it 3or 4 time a week for 15-20 minutes each time , very easy to use and I love it ! Instead use facial gel I use face massage cream , works great. Will recommend it as gift . "
- Laura W.
  Great Product!
" Breezer™ is very good. The tow balls are very comfortable. It works well if ozu add the gel or aloe gel with it. Should start from lower to high. I like level two and it already strong for me. I also use fresh aloe gel and it works super good too. '' 
- Alice S.
* Feel free to email us your own feedback at reviews@veneratehome.com

Our Guarantee 
We stand behind our products and offer you 30 day money back guarantee!
(Check our refund policy for more information!)
If you don't have a positive experience for ANY reason, do NOT hesitate to contact us at support@veneratehome.com
We have 24/7/365 Email Support. Please contact us if you need assistance.
people are currently looking at this product
Estimated delivery time 7-14 days